Pedals
A work in progress list of resources for the effect pedals I use in my pedalboard.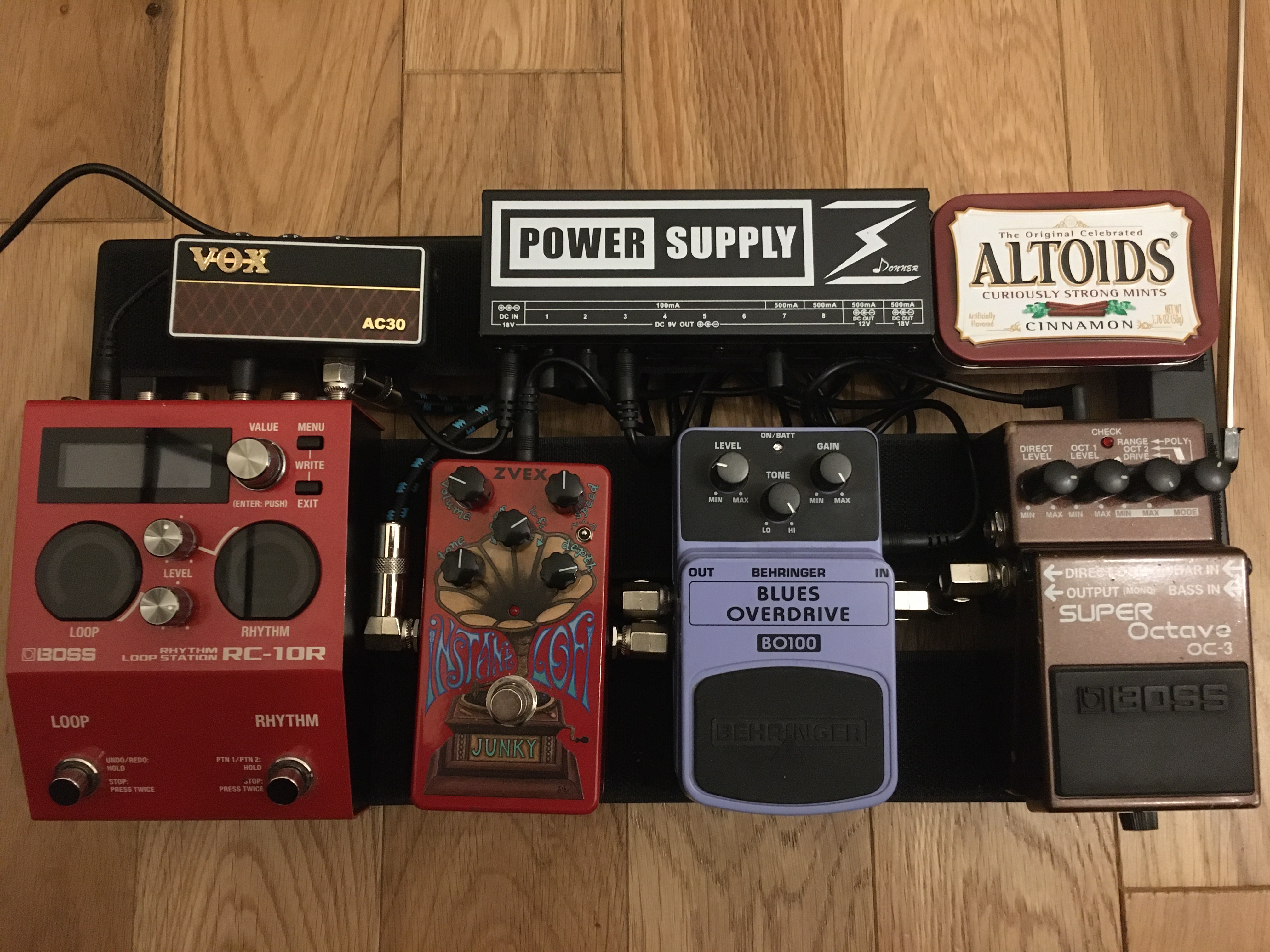 A picture of my pedalboard as of February 2022.
Sample settings
Boss BD-2 (similar to Behringer BO100)

Boss OC-3

ZVEX Instant LoFi Junky
TODO: Turn that into images and come up with my own sample settings. Current settings taken from this video.
Compressed signal only Comp/Lofi at 0%.
Pure Vibrato Comp/Lofi at 100%
Mellow Chorus All pots at 50%
Brighter Chorus with commpressed signal
Volume: 60%
Speed: 60%
Comp/Lofi: 40%
Tone: 100%
Depth: 60%
Important part here is the Tone pot. Up: Let high cuts through. Down: Mellow things out.
Users manuals
See my user manuals page.
Back to top